Tuvish:
The New-age Food Company
The word Tuvish (तुविस्) in Sanskrit means strength, intellect, and growth. Tuvish aims to bring wellness and nourishment to every home it enters through its healthy range of products.
2021
Tuvish
was conceived
2022
Mission Tuvish
was set up
2023
Tuvish begins commercial production
We are beginning our journey with spices but we are about to bring a whole range of healthier food products for a better future soon. Our is a modern, process and tech-driven food company but with an Indian heart.
Tuvish and 'Make in India'
Tuvish, born in the backdrop of the strong 'Make in India' initiative and the food processing industry becoming a 'sunrise' sector in India, aspires to have a strong Indian as well as a global presence.
Tuvish is happy to contribute to India's development in a small but effective way by 'bringing development to all' through inclusivity in its workforce, empowering the downtrodden through skilling, sustainable farming and environmental consciousness.
The Founders of Tuvish are new-age, young Indian entrepreneurs who 'want to make a difference'. Their first venture, Green Earth Exim, a Petro-chem logistics entrepreneurship was a grand success. Buoyed by their first success, the team is now venturing into the food industry.
Rajiv Mongia
Rajiv is an engineering graduate with a Post Graduate Diploma in Management. He has 25+ years of professional experience and has worked in senior positions for reputed multinational companies in FMCG (including food), and Oil & Gas sectors before starting his first entrepreneurial venture in 2009. He has extensive experience in end-to-end supply chain management from sourcing to distribution. He believes that Tuvish will provide a life of dignity to small and marginalized farmers by encouraging sustainable agricultural practices, bringing health and happiness for its consumers, and value to all other stakeholders.
Shaktipada Mohapatra
Shakti is an engineering graduate and completed his post-graduation from NITIE, Mumbai. Shakti has been in the industry for the last 22 years and has 16 years of rich experience in the food business. With quality, sustainability and value for all stakeholders at its core, he strongly believes that Tuvish will make a strong presence in the Spices and Food Industry in the coming future.
Rajesh Rai
Rajesh is a commerce graduate and a qualified Cost Accountant. He holds 30 years of work experience in diverse areas like Project Management, Financial Management, Statutory & Legal, the Companies Act, and so on. He believes Tuvish to be a win-win proposition for all its stakeholders.
Sahaj Prakash Rai
Sahaj is a young and energetic engineering graduate who is passionate about learning. He likes to build things from the ground up and aims to make Tuvish a brand that is trusted by all households for its good quality, healthy products.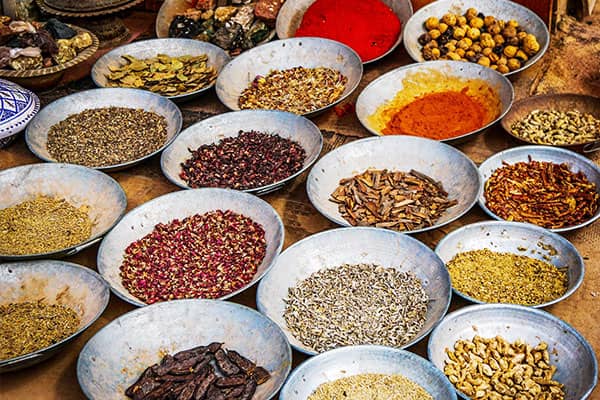 The Tuvish Spice Business
Tuvish sells quality spices (both whole spices and powdered spices) in domestic and international markets.
Whole Spices: It deals in whole spices in bulk in the domestic and international markets.
Powdered Spices (both Pure and Blended spices): Tuvish sells these in both bulk and retail quantities. Powdered spice products under the Tuvish brand are sold across all channels such as general trade, wholesale, modern trade, HORECA, e-commerce and so on in India.
Bulk business is predominantly as per customer requirements.
Tuvish is also interested in getting associated with organizations requiring contract manufacturing. Tuvish has the capacity and capability to manufacture customized products for different organizations. With our strong core values, Tuvish promises to respect the trust and responsibility entrusted to us in every way.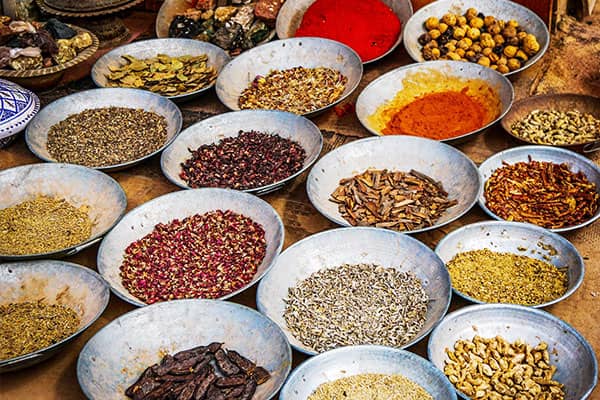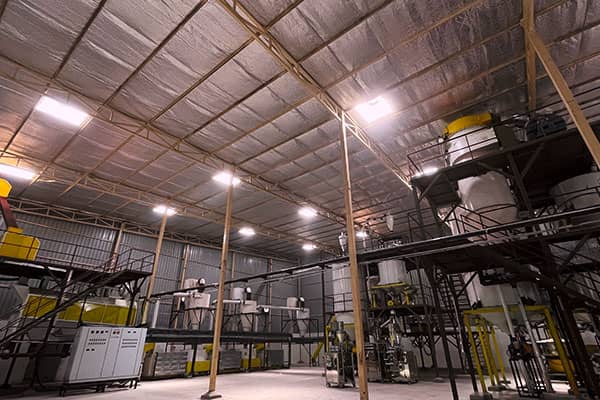 The Manufacturing Set Up
Our plant in Varanasi houses four lines with a capacity to produce approximately 1500 metric tons of spices every month. We produce powdered pure spices and blended spices using state-of-the-art machinery for production with minimum contact.
Our cleaning, drying, grinding, grading, sieving, packaging and storing processes are mechanized and hygienic in nature to ensure that our consumers always get non-contaminated and safe spices from Tuvish.